What Is Apartment Cleaning ?
Today's working professionals are aware that life is busy. You hardly ever have time for friends and family after work, much less cleaning your place. But despite your lack of time, you are aware of the value of having a clean, comfortable area to rest and heal.
We are here for that reason. We at the DMV cleaning company  like assisting industrious clients like you who want to enjoy a tidy apartment without sacrificing their limited free time. So go ahead and reserve our apartment cleaning services today and unwind as we take care of the grunt work.
So, what apartment cleaning services do we provide? Here are a few examples to help you out:
Wipe, clean and organise all exterior shelves, including shelves and cabinets from inside and outside
Wash outside of dishwasher
Clean and disinfect kitchen appliances from outside – microwave, stove, refrigerators, etc. We clean the inside on request   
Exhaust fans and chimneys are degreased externally 
Deep Cleaning of all kitchen countertops, sink area and tiled walls 
Dry and wet mopping of kitchen floors
Scrub or steam clean hard water stains and soap scum from the tub and shower
Descale and disinfect bathroom tiles from floor to ceiling
Steam clean or scrub and sanitise bathroom basins, toilets and pedestals
Wipe and clean all taps, radiators, rails, surfaces and shelves
Remove limescale build-up from shower screens
Clean bathroom mirrors and glass
Thoroughly scrub and sanitise floors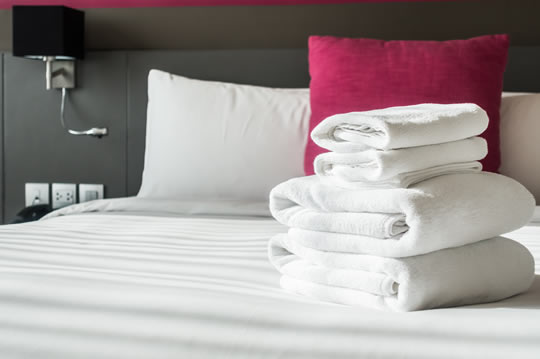 Damp mop wooden floors using natural detergent or vacuum clean
Clean, disinfect and polish all mirrors, glasses and tables
Wipe all bedroom fittings and fixtures – lights, switches, fans, sockets and vents
Clean windows from inside and wipe window frames
Clean wardrobes and cupboards outside and inside (on request) using sanitiser and steam as considered appropriate 
Wipe and disinfect ledge areas such as radiators, sills, door tops and mouldings
Vacuum clean or damp mop wooden flooring with natural detergents
Clean skirting boards, doors, door handles, plug sockets, switches, etc.
Wipe and polish all mirrors and windows from inside
Wipe skirting boards and doorframes
Clean fittings and fixtures that are easy to access